Pest Control Brand, Arizona

Goals: Needing to establish professionalism and clearly stand out in Arizona's highly competitive Pest Control market. New site must emphasize the existing branding, logo, and voice. Push targeted Google search traffic to the site and attract ideal customers.
Services: New website, premium hosting, new custom email addresses, Google reviews service, new SEO campaign, professional content writing, business consulting.
Notable Results:
Designed, built, and published new premium website
Consulted on current and future marketing efforts
Identified key corporate allies and competition
Streamlined contact/signup process for customers
Planned content additions and updates for the next 12+ months based on goals of the brand
Professional article writing to educate the community and attract targeted google traffic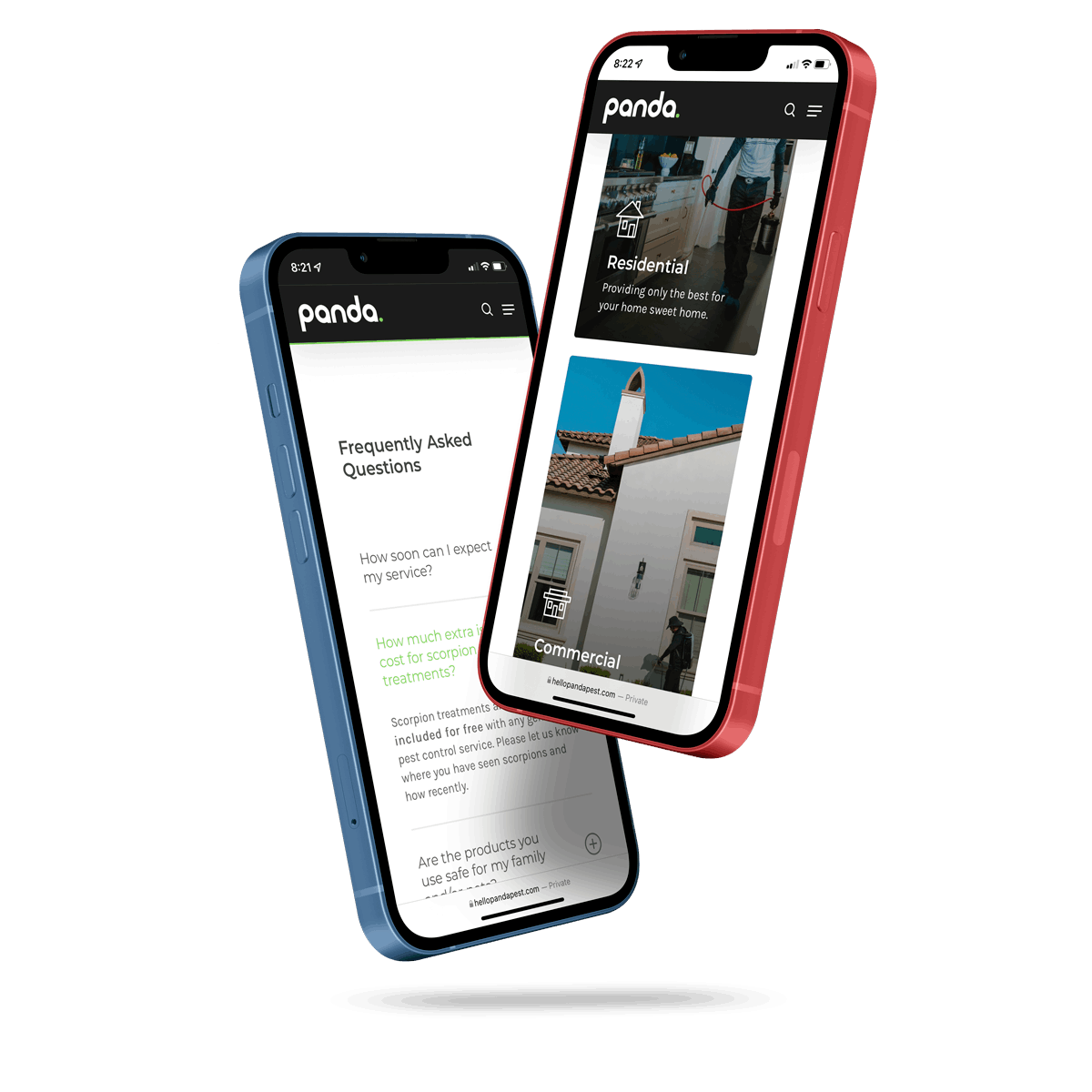 "It has been a treat to work with the talented team at Aleo Digital. Our new website stands head and shoulders above our local competition. What I love most about Cameron and his team is the level of care they put into everything they do. This isn't just about a new website, it's about bringing in a trusted partner to help my brand to succeed both now and for years to come."

Ismael Martinez

Owner
Feedback: "Thank you for our beautiful website, excellent service and professional quality! Our studio is quickly gaining attention and opportunities to expand now, and our updated online presence is helping to make all of that possible. I highly recommend any business to work with Aleo."
– Jill Trane, The Dance Academy | Owner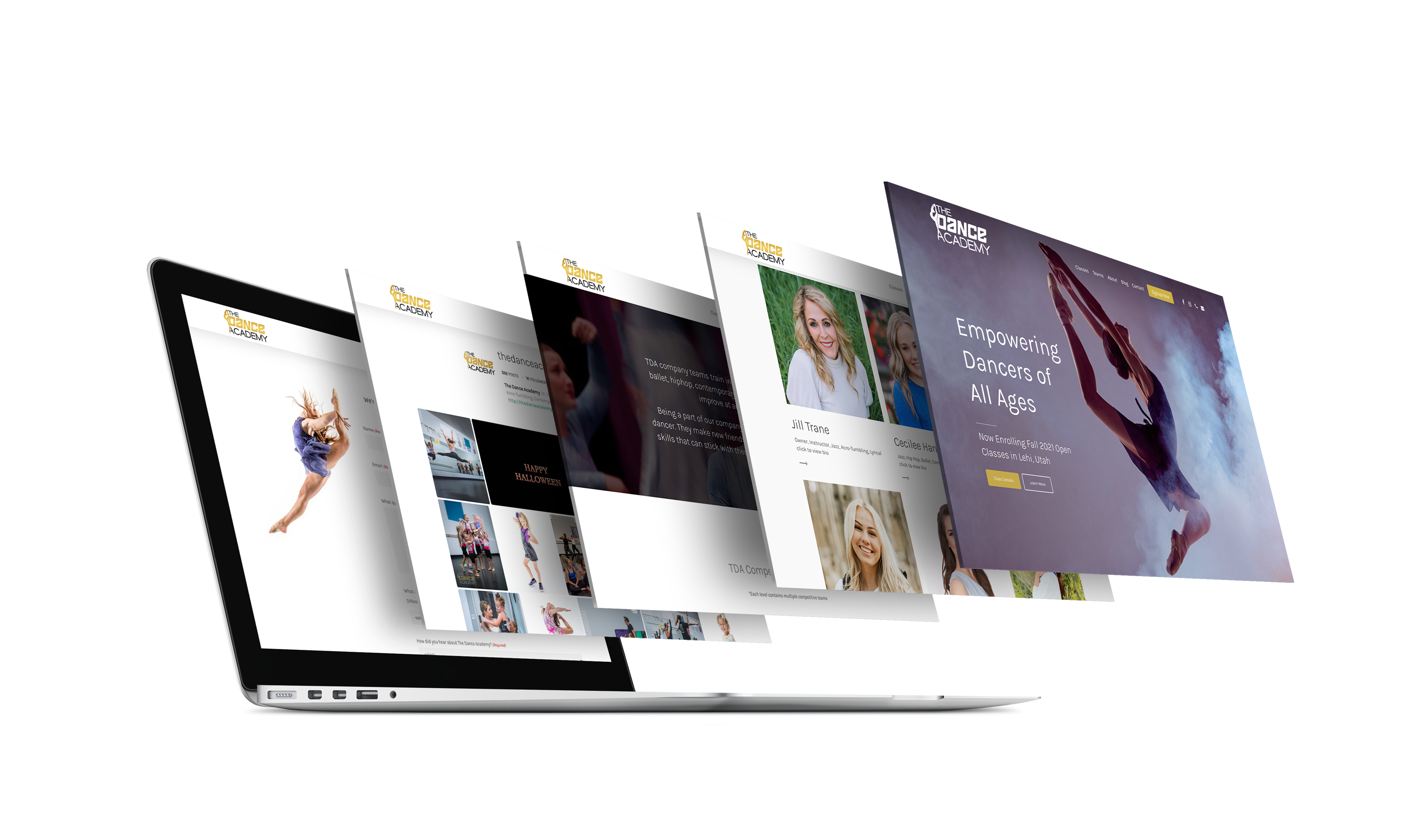 The Dance Academy is the premier dance studio in Lehi, Utah. They offer a variety of open classes for dancers of all ages, as well as competitive teams who consistently win tournaments throughout the state.
Goals: Existing website and hosting setup both in need of major changes. Wanting a more dynamic and professional website that emphasizes the brand, in preparation for expanding the business. New site also needs to integrate existing scheduling and payment systems.
Services:
Major website redesign
Hosting migration
New custom email addresses
Google Reviews service
Ongoing SEO campaign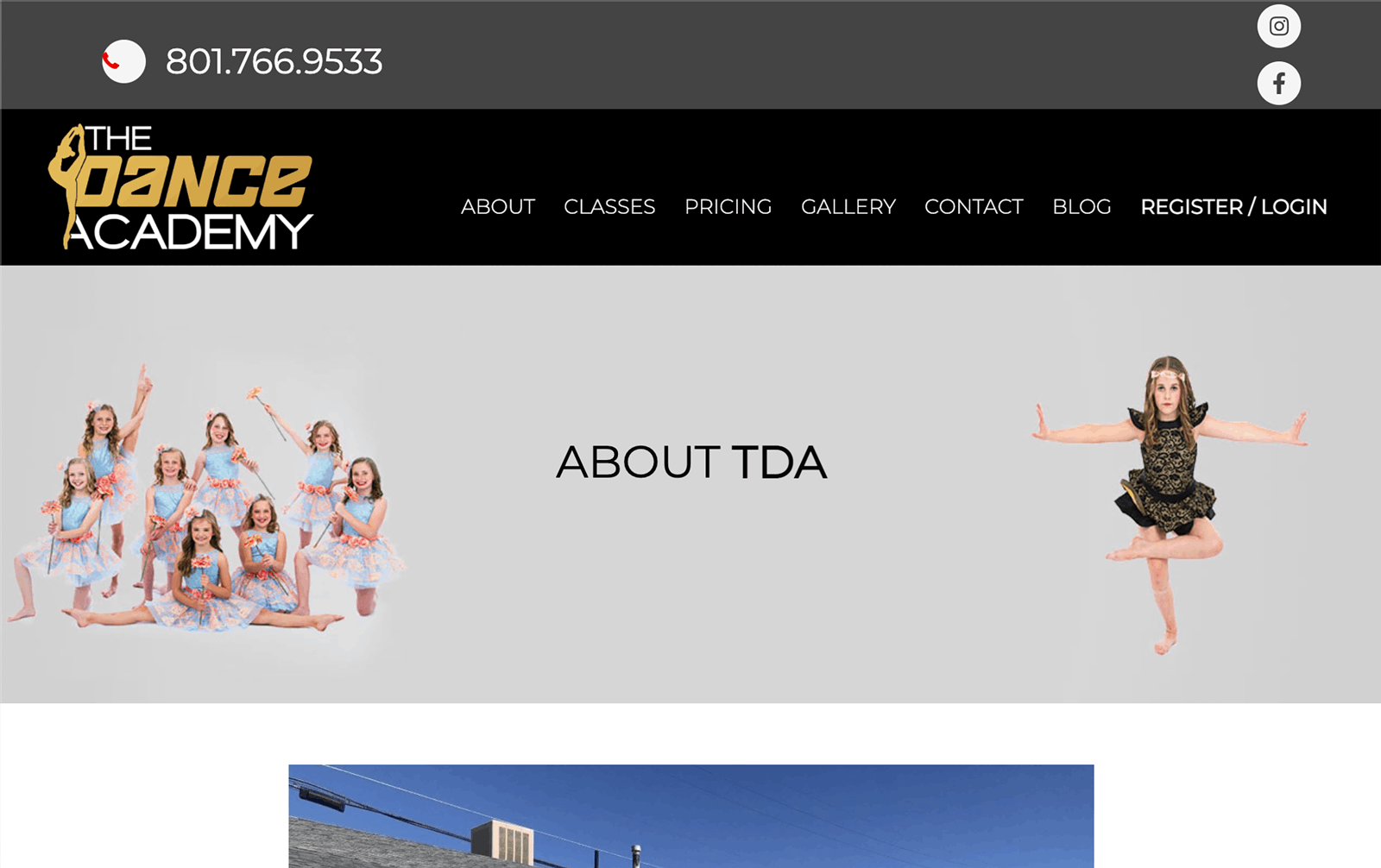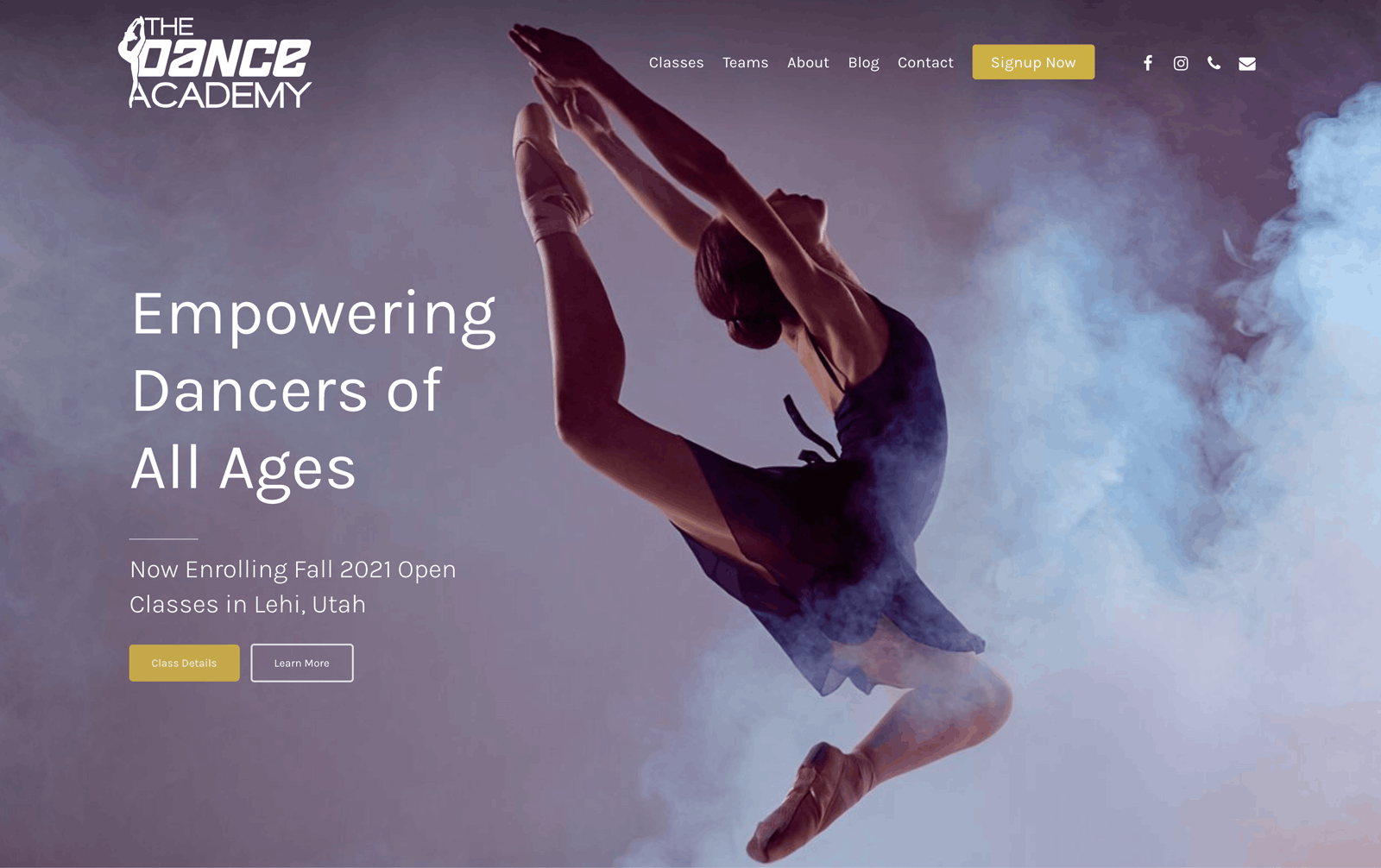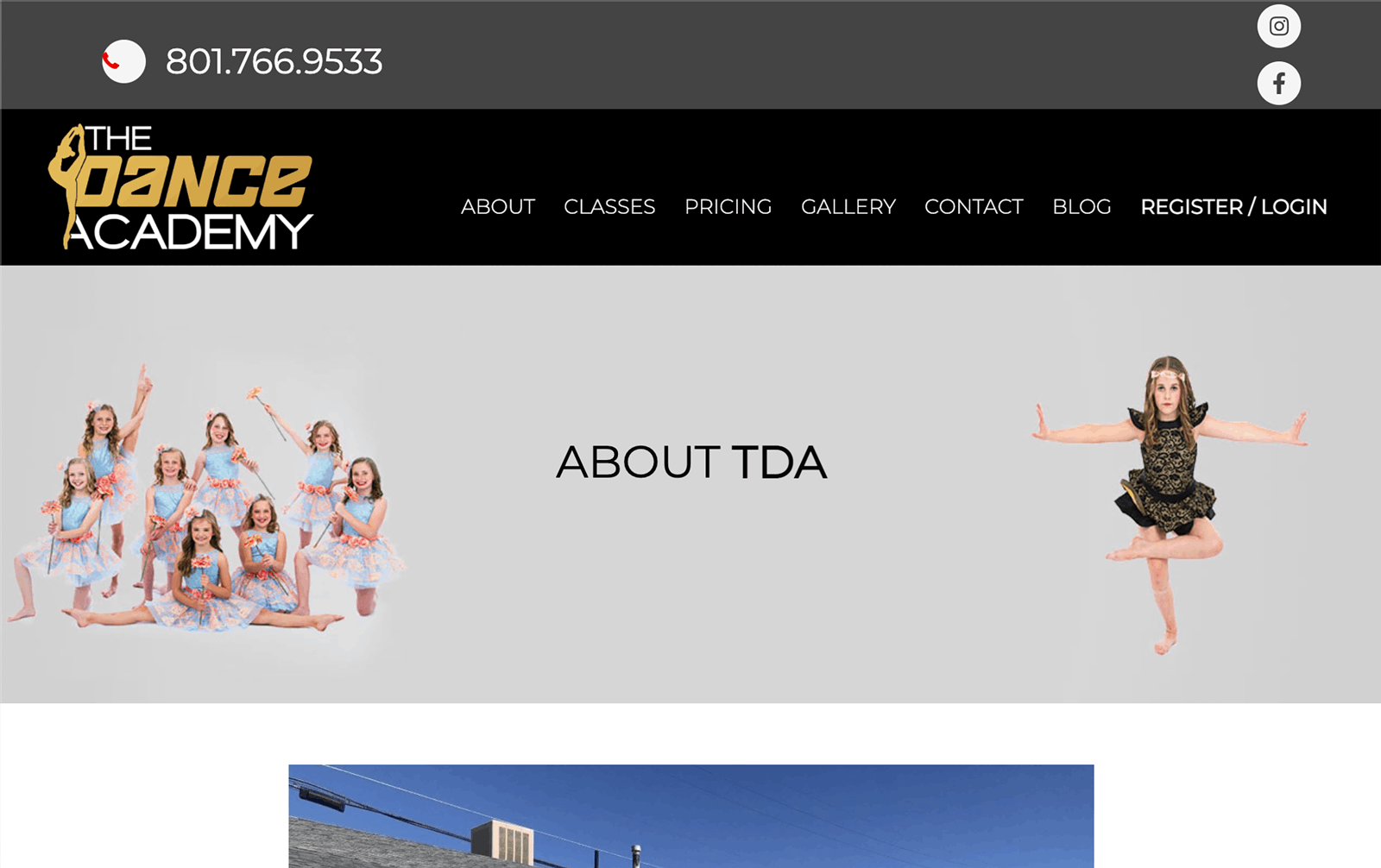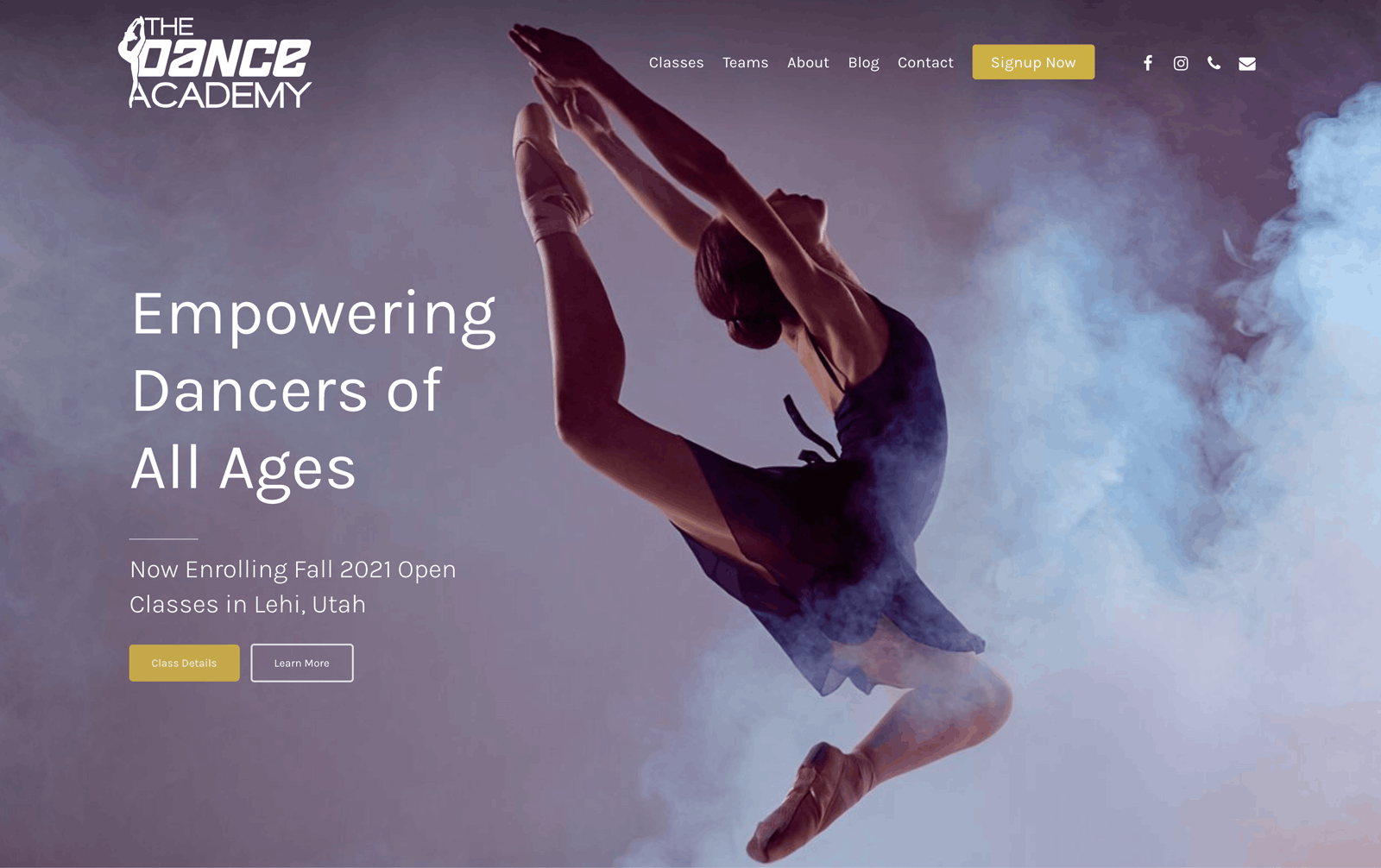 Notable Results:
Over 200% increase in overall traffic to the site
Increased contact from prospective customers through the site
Increased student enrollments
Decreased spam messages
Improved google search appearance
4.7 Star ranking on Google
Licensed Massage Therapist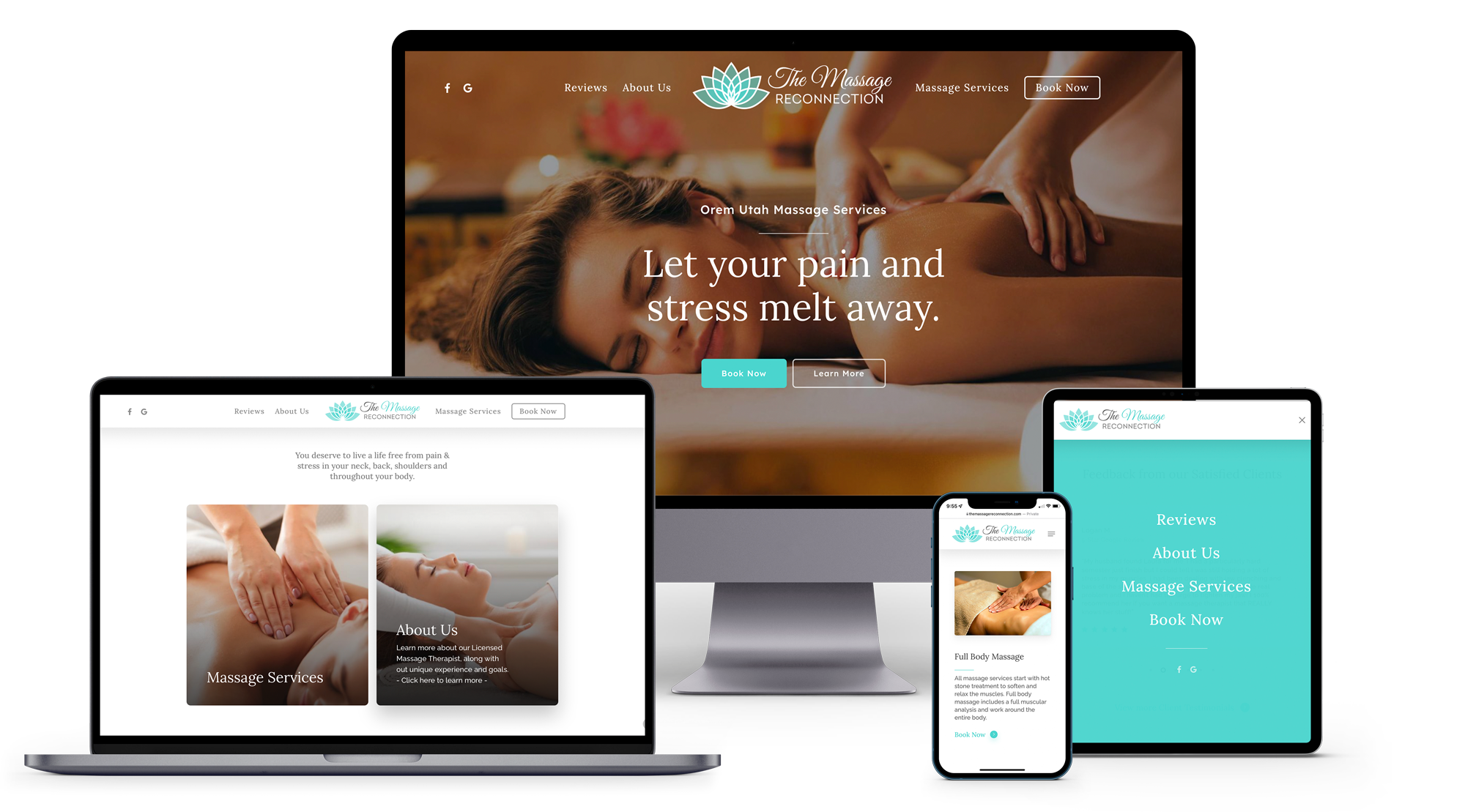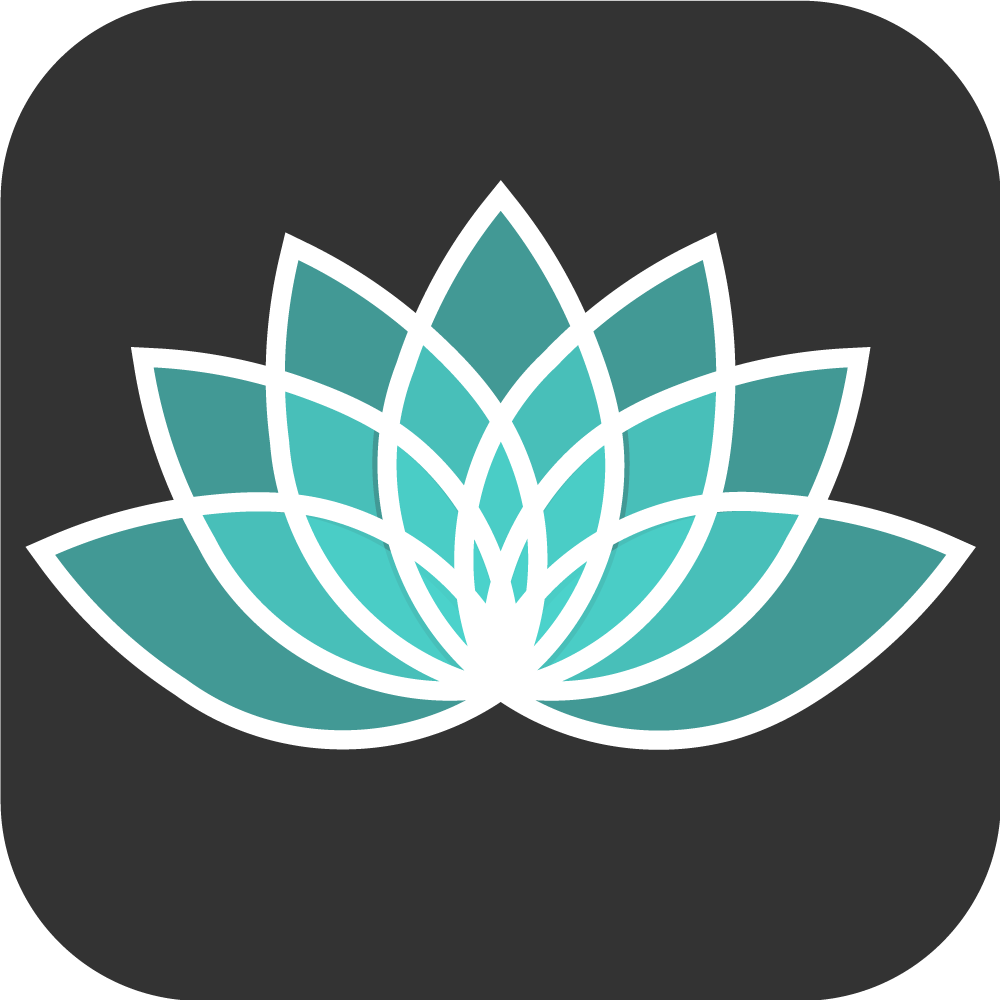 Goals: Looking for a beautiful new website and brand identity that embraces the personal and comforting nature of massage therapy.
Existing clients have had their lives changed through the pain relief offered by The Massage Reconnection, so increasing exposure and actively attracting new clientele is a big win for everyone.
Services:
Full Branding Package (New Logos & Icons, Fonts, Colors, Social Media Assets, Usage Guidelines)
New Business Cards & Signage
New Website
Basic SEO
Google Reviews Service
Notable Results:
Collaborated with owner to develop a new brand identity, including logos, icons, colors, fonts, etc.
Designed, built, and published new premium website
Supplying hosting, custom emails, and overall tech support for the brand
Working together on SEO, graphic design, business cards, signage, etc.
Ready to take your brand to the next level? We're here to help. Send us a message below to book your free strategy call now.